Burger King
Burger King wanted a big idea for Halloween that would get people talking. So we gave the entire Earth a costume.
"I hate it" - Hater
"I can't tell if it's brilliant or completely stupid" - Teacher
"Finally, a case study I don't regret watching" - You
Recognition:
Gold Creative Circus Student Show
(In case you can't watch the video, I've laid everything out in a less fun, more time consuming way below.)
PHASE 1:
Before Halloween, we sent a team of Arctic explorers to the North and South Pole armed with Whopper buns and sandwiched the world between them.
Effectively turning the world and everyone in it into a whopper.
PHASE 2
Next, we cleared our website and social media pages and replaced them with a countdown.
Then released a full media blitz teasing what we'd done.
As the clock struck midnight, Halloween began. And the earth was whopper.
So we let the world know what we'd done.
PHASE 3
Everything was great, until we realized our mistake. We forgot to tell the team to take the buns off and they went home.
And the earth was Whopper for good.
BK capitalized on the mistake creating a series of stunts, tv shows, shirts, and billboards.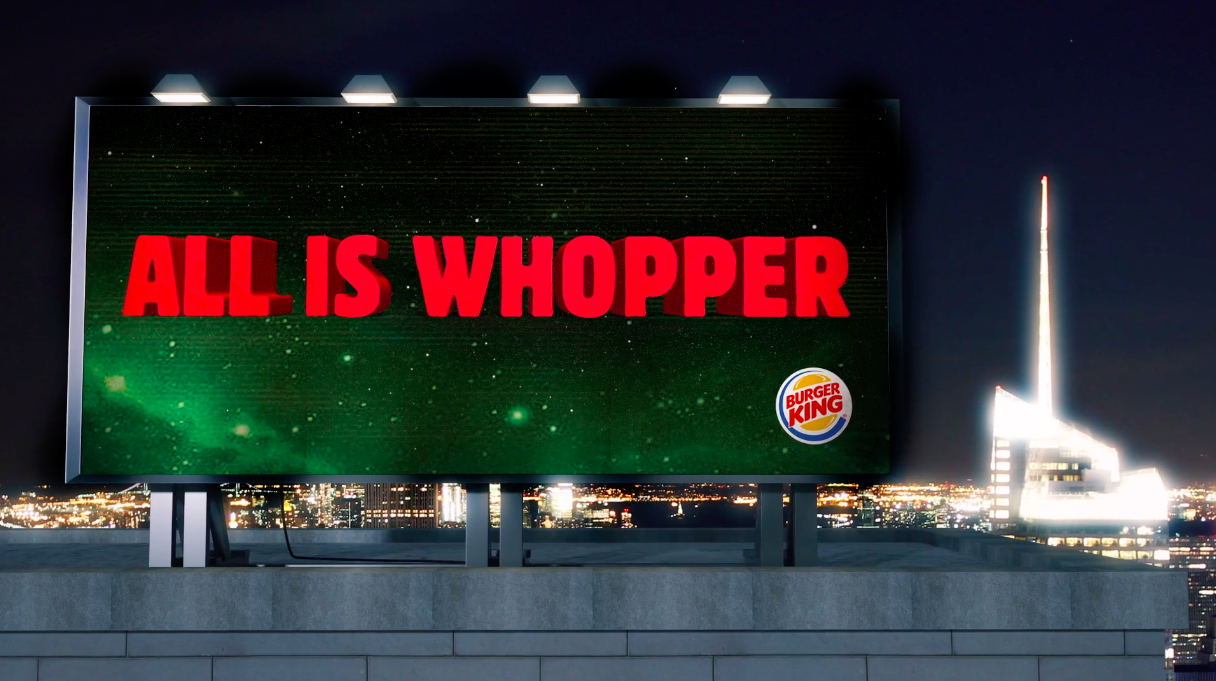 CW: Juan Camillo Garza, Christian Zerbel
AD: Alyssa Trocina
Designer: Cleo Delaney
Photographer: Richard Andrew Scott